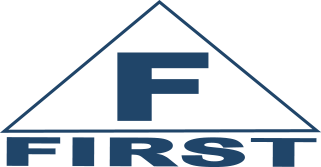 When you become part of First Kuwaiti, you joing a highly specialized leadership along with our solid workforce, and more than 5,000 heavy Machinery and equipment, are directly responsible for our achievements. First Kuwaiti's management has documented and implemented a Quality Management System (QMS) in accordance with the requirements of ISO 9001:2000 as well as a fully implemented process of Social Accountability 8000.
We Currently Require the following Positions
Oversee and monitor the accounting function within Firstkuwaiti in an effort to maintain the accuracy, integrity, and reliability of the Company's accounts and financial statements.
Minimum 10 Years Work Experience, (Approximately 4 to 5 years of related experience) preferably in a similar industry.
Good knowledge of accounting systems and software.
Good knowledge of local regulatory requirements and International Financial Reporting Standards.
Proficiency in both English and Arabic
Human Resources (HR) Manager
Develop, gain agreement to and implement Human Resources policies and procedures in order to ensure that FKTC has the necessary resources to realize its business plans. Responsible of ensuring that the staff are motivated; rewarded for their contribution and encouraged to perform at the maximize potential and thus contributing to the success of FKTC. Act as the primary communicator to FKTC's staff of any changes in organizational strategy and oversees that all recruitment, placement, development, and compensation is applied effectively and according to overall FKTC strategy.
Fifteen years of experience in Human Resources with at least 6 years in a supervisory and related industry role.
Has a Sound understanding of the overall industry's procedures and best practices in the regional market.
BSC Civil engineer with 15-20 years of experience in project management, planning & control of general construction works, infrastructure & road works projects.