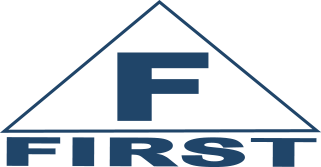 First Kuwaiti General Trading & Contracting Company
First Kuwaiti General Trading & Contracting Company (FKTC) is one of the most prominent contractors and services providers in the MENA region with headquarters in Kuwait, KUWAIT. Founded by Mr. Wadih Al-Absi, FKTC became a client magnet. Growth has been a continuous and fundamental aspect of First Kuwaiti, becoming one of Kuwaiti's largest construction and contracting companies.

First Kuwaiti's highly structured approach, along with its regional and sectorial diversification, positions the company as one of the leading construction companies around.
First Kuwaiti is one of the largest providers of construction services to the public sector in the region. Throughout the path, we have achieved several considerable construction and remodeling projects. An amalgam of leading corps and trades persons who have a mainstream of over 40 years of experience and presence in the sector. Our professionalism is an innate seed grown into an acquired experience. Our resources, knowledge, engineering & manpower staff reaching 15,000 at times, along with our 5,000 strong equipment and machinery allows us to undertake complex projects in the harshest conditions, and time sensitive situations.

Our unmatched ability to create partners and joint ventures allowing us a strategic and versatile platform, to grow, improve our service spectrum and scope of work.

First Kuwait has distinct specialization in operating in in harsh environments and remote areas.
Our highly specialized leadership along with our solid workforce, and more than 5,000 heavy Machinery and equipment, are directly responsible for our achievements. First Kuwaiti's management has documented and implemented a Quality Management System (QMS) in accordance with the requirements of ISO 9001:2000 as well as a fully implemented process of Social Accountability 8000.