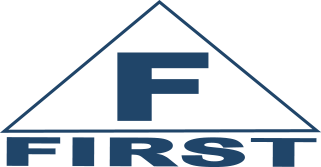 Constructing the New Embassy Complex (NEC), Baghdad, Iraq
Construction of Various Government Compounds, Turnkey Camp Constructions, Steel Structures and Related Services throughout Iraq
Administration, Educational and Students Services Building Shuwaikh Campus Kuwait University
Construction & Construction Related Requirements in North, South, and Central Iraq (IDIQ)
Civil Works for Lower Fars Heavy Oil, Block ISS-3
Execution of Aircraft Courtyard Station in the New Air cargo City
Construction of Airport Cargo Plane Parking Yards
Providing more than 600 Trucks, Reefers, Fuel Tankers, & Heads for Transportation and Logistics to various Camps and Bases throughout Kuwait and Iraq
Study, Design, Construction, Execution and Maintenance of Expatriates Residential in Shadaddiyah
Construction & Civil Works for Utility Service Tunnel (West) and Gravity Lines at Sabah Al Salem University City - Kuwait University
Construction and maintenance of (5) nos. R.C. Ground reservoirs for fresh water (55) M.I.G. capacity each and annexed works at new water distribution complex in Azzour North Area, Kuwait
Provide Life Support, Procurement and Transportation Services in Camp Speicher, Tikrit, Iraq
Construction of 740 Villas at East Hidd Housing Project, Bahrain under Kuwait Fund
Provide Life Support, Procurement and Transportation Services in various Camps in Kuwait and Iraq
Facility Upgrade and Relocation of U/G Process Piping for GC's & BS 05016D-O-0002, Kuwait
Provide Life Support, Procurement and Transportation Services in Camp Anaconda, Camp Ashraf, Camp Cedar, Camp Cedar II, Iraq
Construction and maintenance of Infrastructure and Building Housing Project at Jaber Al-Ahmed City (A-5) Kuwait
Sabiya Distillation Plants with Re-carbonation System (Stage I, II & III) Units No. D5, D6, D7 & D8, Kuwait Project Scope including for various Contractors: Seawater desalination (MSF-Type) - Base : 25 MIGD(12.5 MIGD x 2 sets) - Option : 50 MIGD(12.5 MIGD x 4sets) Re Carbonation Sys. : 50 MIGD Sea Water Intake : 87.5 MIGD(12.5 MIGD x 7 sets)
Construction and Maintenance of (3) nos. R.C. Ground Reservoirs for Fresh Water (90 M.I.G. Capacity & 2 nos. 55 M.I.G. Capacity Each) And Annexed Works At Mutlaa High (Stage-1)
Construct Camp for 65 PN & Site Offices for Lower Fars Heavy Oil Project and Maintenance, O&M
Construction, Completion & Maintenance of main Support, Emergency and Operation Center (MSEOC)
Construction of 507 Villas at East Hidd Housing Project, Bahrain under Kuwait Fund
Shuwaikh R.O. Desalination Plant Project RO (Reverse Osmosis) desalination equipment to the Kuwait Shuwaikh Project. which will involve the construction of an RO desalination plant at Kuwait Port, to supply desalinated water for 450,000 people in Kuwait City, Kuwait.
New Consulate Compound (NCC) Surabaya, Indonesia
Sabah Al-Ahmad City Housing Project
Construction, completion and Maintenance of interchange on main highways-6th Ring motorway & Connecting to new Housing area at West of Jleeb Al Shuyokh
Building New Gathering Centre GC-24 Sabriyah Field North, Kuwait
Construction and Maintenance of 398 Villas at East Hidd - Bahrain under Kuwait Fund
Police Head Quarter - Hawalli
Construction, completion and maintenance of the Roads, Storm Water, Sanitary and other services for Abu Fatira Blocks (Phase 2)
Construction Completion and Maintenance Building for the Legal Advice and Legislation Department Kuwait City
Construction, Lease, Operation and Maintenance, & Procurement of Camps and Roads for the United States Marines in Kuwait & Iraq
Construction of Office Building for Oil & Vital Protection Department and Perimeter Fence in South Ratqa Field
Construction, Completion & Maintenance of Complex Project Camp Site Resilience -Samoud Camp
Construction of College of Administrative Studies Kuwait University - Shuwaikh Campus
Executing maintenance repair and construction works for the Ministry's Schools - Mubarak Al Kabir Educational Area Kuwait
Construction and maintenance of Infrastructure and Building Saad Abdullah Housing Project, Jahra Kuwait
Provide Equipment, Operation & Maintenance, and Life Support Services at U.S. Army Camps
Comprehensive Handicapped Complex for Ministry of Social development at A'Ali
Construction of Anti Blast Shelters inside New Operator Shelters at MAA Refinery
Design and Execution of construction, Fit Out Integration, Installation, Furnishing, Operational Maintenance, etc. at Kuwait International Airport
Design, Construct, Operation and Maintenance of various Government Compounds and Roads in Baghdad Iraq. Liberty Square Business Park, Al Asad Air Base, Iraq - USACE RSOI Buildings in USACE-GRC Compound, Camp Liberty, Baghdad, Iraq - Containerized Housing Unit (CHU) Life Support Services Area (LSA), Victory Camp - ERU dignitary protective services - Camp Dublin in Central Iraq - RVACIS at ECP 5 , Camp Victory Baghdad , Iraq
Construction of Concrete Structures, Hangars, Bunkers, Security Barriers, and Helipads, along with Procurement and Logistics Services at Baghdad International Airport Baghdad International Airport BIAP, Green Zone and Camp Anaconda, & Taji, Iraq
Asphalt Surfacing Layer Works in Abdullah Al Mubarak Area Kuwait
Purchase and Delivery of Generators, T-Walls, Concrete, and Various other materials and Supplies to various camps and sites across Kuwait and Iraq
Equipment Support Activity (ESA) Balad Air base, lSA Anaconda, Iraq
Construction of ERU (Emergency Response Unit) BDU (Bureau Dignitary Protection) at Baghdad International Airport BIAP
Design Garden Study Area ( J ) 4 Gardens at (Jahra - South Doha)
Installation of Security Fence for Pipeline Corridor from North Tank Farm to North Pier, North Ahmadi, Kuwait
Construction & Construction Related requirements in Various US Army Bases in Iraq, Camp Anaconda, Camp Victory, Al Asad Airbase
Construction of Iraqi National Guard Base FOB-7 Samarra Iraq
Construction and Related Services for US Government Compounds, and Security Installations for Joint Contracting Command in Baghdad, Iraq
Construct the Public Order at FOB Justice
Construct Division Main HQ, Camp Speicher, Tikrit, Iraq
Construction of Residential Tower, Dasman Kuwait
Refurbishment & Maintenance of Internal, External and Civil works for the passengers terminal building at Kuwait International Airport
Construction & Pavement of Roads for US Army, Adder Airbase, Baghdad International Airport BIAP and Green Zone, Iraq
Camp Anaconda Expansion and Related Services, Balad, Iraq
Maintenance Works For Farwania Mosques Zone 2
Pile Driving and Testing in Shuaiba, Kuwait
Providing Operations & Maintenance, Skilled Personnel for Victory Base Camp, Bagdad, JBB Camp Anaconda, Balad, & Camp Warrior, & 402nd Army Field Support Brigade AFSB, Kirkuk, Iraq
Upgrading of Gathering Centre Capacity 23, Rawdatain Kuwait
Construction of Health Center Marafie Clinic - Bneid Al Gar Kuwait
New Samarra Police Station
Construct new Japanese Compound and Roads in IZ , Baghdad
Construction of 4 Chalets in Sulaibiya and Kabad Area
Design, Construct, & Furnish the Japanese Diplomatic Camp, at Green Zone, Baghdad
Saleh Shehab Touristic Village at Julliya, Kuwait
Supply of 121 TCN & 65 LN Labors and Equipment in Anaconda, Balad
Private Marina at Al Bidaa Palace, Bidda
Construction of Overhead Protection (OHP) to UNAMI Interim Accommodation Facility (IAF) in Baghdad, Iraq
Residential Building in Salmiya,PLOT 51
Construction & Pavement of Roads in Baghdad, Iraq
Iraqi Highway Patrol IHP Compound SAFWAN
Provide Life Support, Procurement and Transportation Services in various Locations in Iraq
Construction of Residential Building, Kuwait
Construction of Security Fence in Industrial Area of PIC Shuaiba
SKAS Private Villa, Mushrif, Kuwait
Installation & Procurement of Facilities in Camp Arifjan, Kuwait and Ahmad Al Jaber Air Base Kuwait
Az-Zour South Desalination Plant - Stage III, Mina Az-Zour
Sabah Al Ahmed International Financial Center
Construction of New Submarine Ship loading Pipeline Mina Az-Zour
Navigation Aids for Offshore Location, Mudairah & Taylor Rock
Permanent Repair to the Steel Sheet Pile Wall, Berth No. 1, Shuwaikh Port
Construct Ammunition Supply Point (ASP), Bunkers, T-Walls, & Parking Lot, & Provide Procurement Services in In Victory Base Camp,
Construction of 4 Chalets in Bnaider
Sharq Waterfront Project, Sharq Kuwait City
Driving & Testing 1000 Nos. P.C 40 x 40cm x 12m, H. Korean Industry
Driving & Testing P.C. Piles 40 x 40cm x 12m at Az-Zour Power Station
M/V Horizo at Shuwaikh on 23 March, 01 Permanent Repair to the Steel Sheet Piles, UK P & I Club
Sulaibikhat Pipe Line - Doha, Jahra Kuwait
Electrical Works at Kuwait Flour Mills and Bakeries Headquarters Project , Shuwaikh
Piling Works at Library Building Administrative Building Kuwait University - Shuwaikh Campus
Construction of new Offshore Berthing Dolphins, Inchcape Shipping Services
Supply of Power Generation Equipment, Transportation Equipment and Procurement Services In Tallil, Tikrit & Balad, Iraq
Supply, Installation, Testing & Commissioning of Flare Gas Recovery, Mina Abdullah Refinery Kuwait
Coastal Guard H.Q Piling Works - Sheet Piles Fintas
Jetty Entrance at Mina Az-Zour (Stage III), Mina Az-Zour
Design & Construct Over Head Protection steel system for Netherlands Embassy in Green Zone, Baghdad, Iraq
Providing Equipment Rentals, Skilled Personnel, Logistics services, and Concrete Road Works In Victory Base Camp VBC, Baghdad, Iraq
Electrical works Commercial Development at Salhiya Kuwait City
Electrical Works at Al Hamad Residential Four Buildings Salmiya
Construction of Helipad, and Hangar in Baghdad International Airport
Safir International Hotel Relocation of Mechanical & Elect. Services Kuwait City
Electrical Works at Kuwait Flour Mills and Bakeries Stores, Shuwaikh
Electrical Works at Kuwait Flour Mills and Bakeries 4 Buildings Shuwaikh
P.C Piles 450 x 450 x 10m 300 Nos., Grand Sahara
Piling Works driving and testing 1900 Nos. 350 x 400mm x 10m Shuwaikh University Admins. Bldg.
Sheet Piles & Steel Works at Coastal Rescue Center Salmiya
Supply and install 275 T-Wall 12' height, CAMP VBC, Baghdad, Iraq
Security Upgrades at the Polish Embassy in the International Zone, Baghdad, Iraq
Blanket Purchase agreement Provide Skilled and unskilled labors (Tile Fixer) Camp Liberty-Baghdad – Iraq
Sea Protection , Abou Halifa